Before The Fame Presents
Sabrina Shauna, Jacquie Joshua, Emma Gerson, Lex Culture
with
Jacquie Joshua
,
Emma Gerson
,
Lex Culture
November 12, 2021
9:30 pm
PST
(Doors:

9:00 pm

)
Brick & Mortar Music Hall ,
1710 Mission Street, San Francisco, CA
(
map
)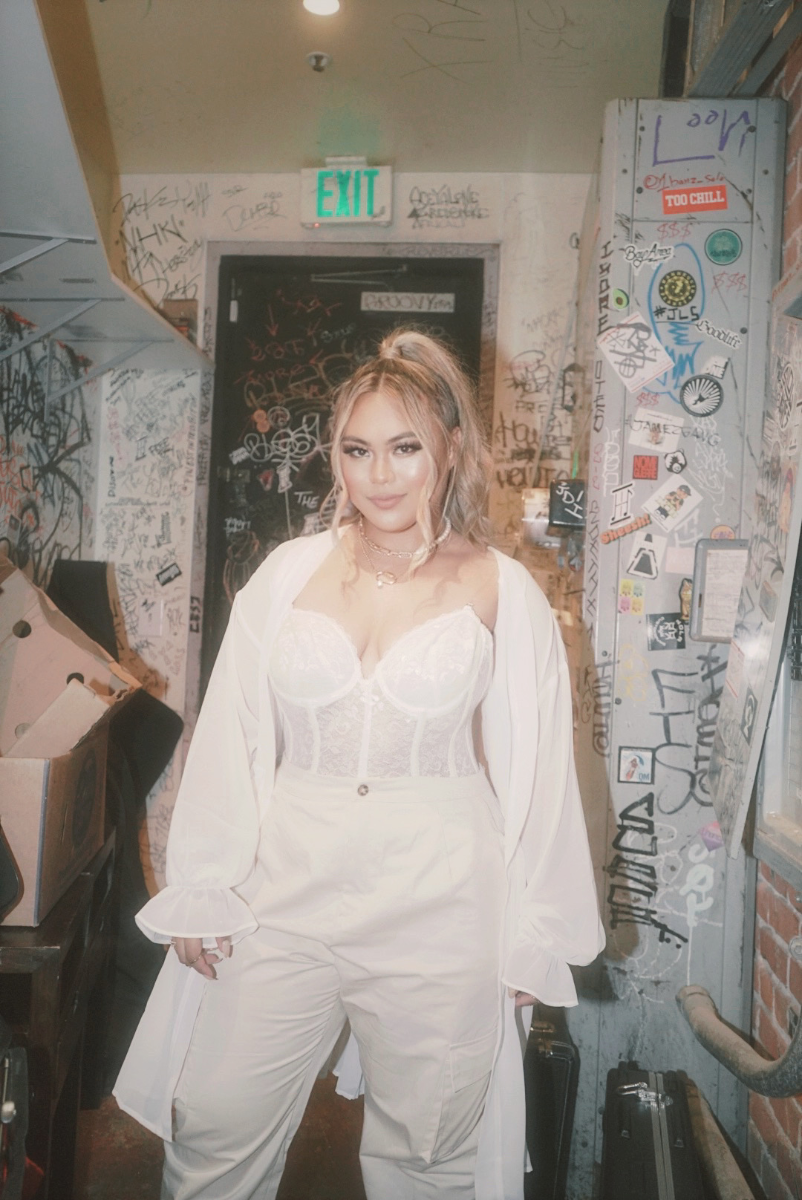 $12 ADV / $15 DOS
​Under 21 years old must buy $5 (CASH) non-alcoholic drink at door.
MASKS REQUIRED. PROOF OF VACCINE REQUIRED FOR ENTRY.
MORE INFO:
COVID-19 POLICY
Before The Fame Presents: Sabrina Shauna with Sounds By Gabby. + Jacquie Joshua, Emma Gerson, & Lex Culture. Powered by Burd Management.
Sabrina Shauna
Bay Area-Based independent Filipina singer-songwriter Sabrina Shauna fuels her songs with
heartfelt, hard-hitting lyrics while melodically accompanying her angelic vocals with the
beautiful sounds of R&B we all love. With messages of self-love and healing, Sabrina has
created a community for those who wish to express their emotions as a form of taking back
one's power.

Growing up in a household of Gospel music, Sabrina transitioned from singing at her local
church to writing down her thoughts and emotions at just 13 years-old. With her biggest
inspirations, Aaliyah, Ariana Grande and Tori Kelly, evident within her music, her expertise at
songwriting and vocal harmonies is a talent that comes to her with ease. At 21 years-old,
Sabrina crafted her first single, "John Tucker" (2018), which instantly went viral on Twitter
upon its release.

To date, Sabrina has released multiple singles along with her 4-song debut EP "I'm Ready"
(2019), which features the song "Climax", a crowd favorite. Sabrina has set her music career in
motion by utilizing and engaging with her social media platforms to perform fan requested
covers and medleys known as #SabrinaSunday thus increasing her artist awareness and fan
base known as "Angels". Sabrina has been featured in Envert's 2021 Indie-Artists To Watch as
an artist that will have you "floating on a cloud". Sabrina is currently working on releasing
new music and visuals throughout the year.
Jacquie Joshua
Born and raised in the San Francisco Bay Area, Jacquie Joshua's soulful energy, captivating vocals and extensive taste in music allows for such creativity in merging genres and generating new trends. Inspired by Etta James, Lauryn Hill, Mariah Carey, No Doubt, The Weeknd, Lana Del Rey and Christina Aguilera, she projects her personal story through songwriting and producing.
Emma Gerson
Emma was born in New York City in the Lower East Side of Manhattan, where she was always surrounded by music. Her mother, Ruth Gerson, is also an accomplished singer-songwriter, and Em spent most of her child years watching her mother perform across NYC. Soon after moving to California, Emma began writing her first developed songs at age 9. Her first song, "Mean Girls" is an anti-bullying song that has amassed nearly 20k views on YouTube. Since then, Emma's voice has only grown. She currently has two singles out on all streaming platforms, with more on the way. She is also a student at UC Berkeley, as well as a political activist, advocating for youth voting rights, women's education, and social justice. Emma is an artist with a purpose, with the intention of bringing joy and cultivating cultural change.
Lex Culture
Lex culture, a rising R&b/rap artist out of Oakland California who makes music that really speaks to the soul. Lex started singing at 5 years old in a church choir. She also plays Alto Saxophone, as well as piano and drums. Lex paints a vivid picture of her childhood in her music, she also keeps you engaged by how hard she has fought to beat the odds and remain humble and diligent.