BFF.fm Presents
Luke Sweeney, Palomas, James Wavey, Yea-Ming & The Rumours
with
Palomas
,
James Wavey
,
Yea-Ming & The Rumours
August 19, 2022
9:00 pm
PDT
(Doors:

8:00 pm

)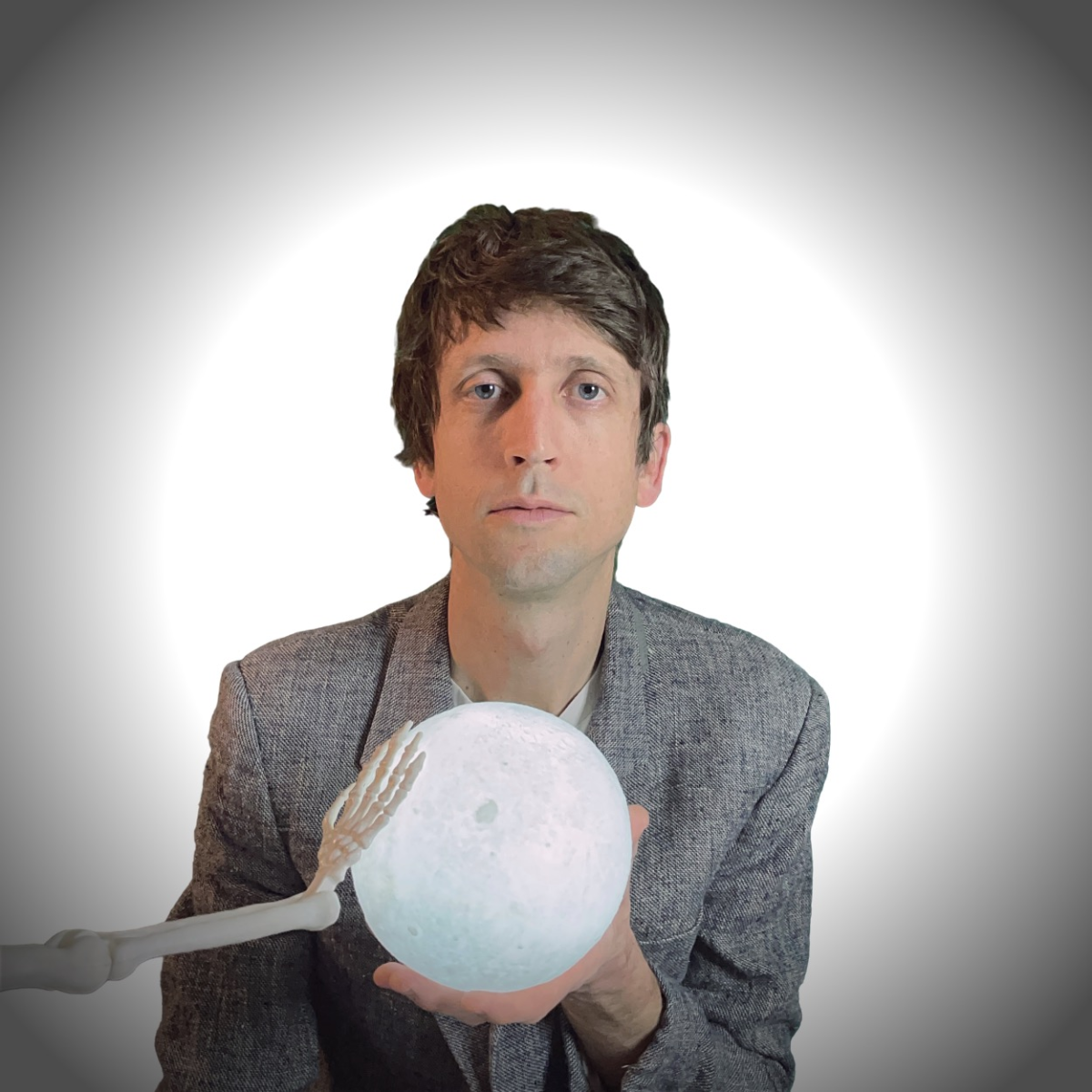 $11 ADV / $15 DOS
Luke Sweeney
Dubbed a "pillar of San Francisco's garage-psych community" and "one of the best writers and performers working in the indie scene today", Luke Sweeney has been a working musician for over a decade, playing with a wide variety of cohorts such as Tim Cohen (Fresh & Onlys) and Healing Potpourri. His personal output sparked critical interest from the outset, with his self-released 2013 solo debut 'Ether Ore' garnering praises for its "distinctly handcrafted feel" and "melodies that feel like opiates for the soul" (San Francisco Chronicle). Then Sweeney's 2014 full-studio breakout 'Adventure:Us', recorded in Brooklyn with longtime friend and collaborator Robin MacMillan, "expanded into far-reaching pop, psychedelic, and classic-rock realms with humor and irreverence" (Portland Mercury). A "kaleidoscopic whoosh of psych-pop, indie-folk, lo-fi soul and futuristic blues" that "confounds aural expectations and puts the knock on reverence" (Austin Chronicle), the record was already in the periphery of Sweeney's musical consciousness by the time his van and band were scraping across westerly cities of the U.S.
In between tours, Sweeney was working on songs that would make up the album 'Peace Meal' from his San Francisco apartment overlooking the Pacific Ocean. Tracking Garageband demos in the quiet of the night - with an occasional N-Judah train purring through - Sweeney's goal was to make this record quickly, before he could question the meaning of it all. The songs came to life in 2015 from tireless studio sessions in Brooklyn and SF - but were left in cosmic limbo while MacMillan meticulously arranged accompaniments from some of NY's finest (Frank LoCrasto, Christina Courtin, Jacob Silver) and brought the mixes around. Sweeney kept busy playing the part of the gangly trouble-making troubadour, hosting residencies at Brick & Mortar Music Hall, Make-Out Room, and Amnesia (RIP) in San Francisco as well as supporting the likes of Jessica Pratt, Sugar Candy Mountain, La Luz and Night Moves; dragging his 'strange pop sensibility' through the American landscape over the course of near-constant tours and festivals - including three consecutive years of SXSW appearances. Then, on a fateful night in April 2018, just as the final mix of the 'Peace Meal' record was sent, an astrological grip intercepted Sweeney's life when he awoke to find his infant daughter no longer breathing.
The loss of a child is a pain and grief like no other. Yet, eventually, Sweeney came to understand his daughter as much more than just a child: she's an infinite being that serves as his guide, his teacher, his muse. In the process of healing, it became clear that the very songs laying motionless after countless hours of labor, meditation, and deliberation on the studio floor were exactly the ones he needed to hear. Lines like "You hear me now, across the great divide" indicated to Sweeney (or rather, reminded him) that there is life beyond what we physically inhabit. Furthermore, the realm of subconsciousness is typically where Luke Sweeney draws his greatest inspirations.
So, the long-awaited arrival of 'Peace Meal' feels like something of a rebirth, in that the songs are the fruit of a communicative collaboration between this plane of existence and another; stuff of the cosmos that Sweeney has been personally tasked to deliver. As one writer put it upon listening: "It is easy to hear why this album has a healing quality for Sweeney; Peace Meal digs deep and balances a strong introspective slant with melodies reaching out for listeners and inviting them into its musical world. It deserves consideration as his finest work yet" (Too Much Love). Meanwhile, breezy melodies and buoyant beats showcase what is musically Sweeney's most pop-oriented album to date: "a smorgasbord of influence: there's Kinks and T. Rex, there's Mungo Jerry and the smallest touch of Latin vibes; waltzy beats. Above all, the lyrics are clever, kooky and funny and god bless him, they're interesting… Sweeney writes songs with a connective energy about them. This Sweeney has soul" (TheBayBridged). Moving forward and getting back on the proverbial horse, Luke Sweeney had these words to offer - "When the wheel stops spinning and the gears fall apart, the consciousness of the artist comes alive and puts a beat back into our collective heart."
Palomas
Palomas is an American indie/alternative rock band from Phoenix Arizona, who have been creating music together since primary school. The group won recording time as a finalist prize in the 2019 Alice Coopers Proof's competition. Their EP was forwarded to Glen Crimson (director of AZ Music Hall of Fame, & co-producer of their new single) who flipped over one of their singles and started forwarding it to local and national DJ's. Glen also sent it to Grammy winning, multi-platinum producer Mikal Blue (producer of One Republic, the 1975, Colbie Caillat, Toad the wet Sprocket, etc.,) who had the band travel to Los Angeles 10 days later where Mikal recorded and produced their single!
Palomas will be slowly releasing each of the 5 EP songs through singles over the course of 2021. A preview of a single to be released later in the year can be seen on "therecordingartist.com" which is an Amazon Prime show hosted by Grammy winning producer Otto D'Angelo and is scheduled to air in March of 2021 on episode #5. Otto has several recognized audio projects including: 2 Super Bowl half-time shows (Diana Ross and the Beach Boys), Randy Jackson, Lou Rawls, DMX, Billy Preston, Kenny Rogers and other widely recognized names in the music industry. The band currently consists of lead vocalist Joe Gonzalez, co-lead vocalist/guitar Sam Otterson, drummer Victor Sese, bass/guitar vocals, Dane Hess and lead guitarist Joshua Browning.
James Wavey
Yea-Ming & The Rumours