Sean Healy Presents
Beauty School Dropout with Not A Toy, Ava Maybee
with
Not A Toy
,
Ava Maybee
December 9, 2023
8:30 pm
PST
(Doors:

7:30 pm

)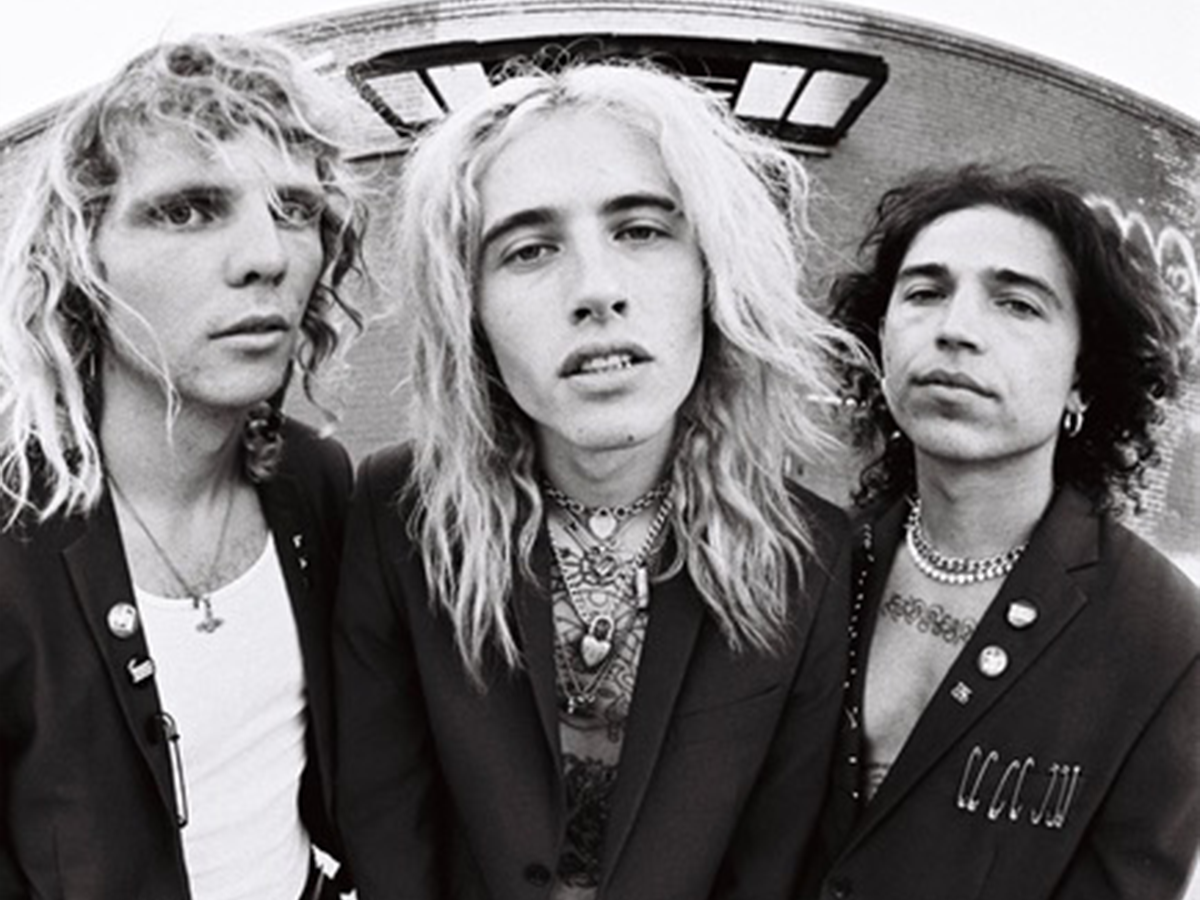 $20.00
ALL SALES FINAL
NO REFUNDS/EXCHANGES
Beauty School Dropout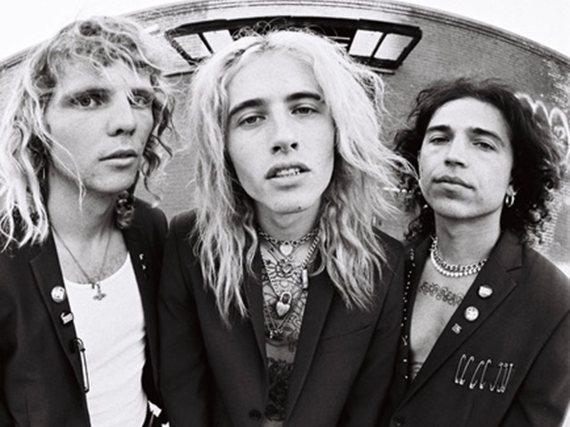 Beauty School Dropout is a Los Angeles based rock band comprised of Colie Hutzler, Beepus, and Bardo.
Spearheaded by A&R Mark Hoppus under the new label Verswire with Pete Wentz and Sherry Saeedi, Beauty School Dropout have been turning heads since their debut in 2022.
BSD is this generation's Motley Crue meets Red Hot Chili Peppers. Resurrecting heavy guitar tones, charging drums, and sticky melodies, all while still staying true to the relatable and timeless emotional lyrics we all love.
Since their inception, the band has claimed global attention
, landing Tune Of The Week on BBC Radio 1; and further support from Travis Mills, Jack Saunders, Daniel P Carter, New Music Friday, New Noise, and an MTV FRESH OUT performance to name a few. They've been championed by legendary tastemakers like NME, Alternative Press, Kerrang, Rock Sound, SPIN, Billboard, and many others.
Their debut album, '
We Made Plans And God Laughed'
released in 2022, has garnered over 20+ million streams and counting and featured an amazing list of collaborative efforts including the feature of Mark Hoppus in '
Almost Famous
.' The creation of the album has seen the band working with hit-making writers and producers such as Andrew Goldstein, All Time Low's Alex Gaskarth, Inverness, Slush Puppy, Ryan Follese, Nash Overstreet, and Dan Book.
The band kicked off this year with hit singles from the upcoming album '
FREAK
' featuring
JXDN,
'
dying to be you
' and
'beautiful waste'
in conjunction with a 36 date US tour and as support for blink-182's arena tour featuring the long-awaited return of Tom Delonge. This was followed by a European tour with Maggie Lindemann and Stand Atlantic, a multi-festival summer run across EU and US, and an opening slot for Matchbox Twenty in front of 16,000 fans, solidifying Beauty School Dropout as true road warriors.
Rock For People Festival stated;
"What an incredible show! These guys are going to go far!!"
Continuing their prolific run of success, BEAUTY SCHOOL DROPOUT will
release their sophomore album 'READY TO EAT' on October 13th, 2023.
READY TO EAT is the culmination of our high highs, low lows and everything in between. The album is a sonic spiral through our personal struggles with addiction, relationships and love (or lack thereof). The album is meant to be a reflection of our growth and our intentions to overcome every obstacle that life throws our way. From the last album to this one we have traveled the world, performed in places we never felt possible, gained fans all over but still have to deal with the trials and tribulations that are being a band putting 500% into our career. As much as from then outside in it looks like our lives are skyrocketing, we are still dealing with the same issues we have been for years, only amplified. This album is our purge to our fans and an expansion and growth from where we started and a glimpse into where we are going. The 3 of us use music as an outlet for our emotions and feelings and this project was a therapeutic sonic adventure that we can not wait to share with the world…
Mark Hoppus says of the band, "I'm always impressed by how hard these guys work, their talent and uncompromising creativity, and their dedication to their fans." And
READY TO EAT
is just another culmination of that.
And this is just the beginning.
Look out for the album 'READY TO EAT' October 13th!
IG:
@bsd.wav
TIKTOK:
@beauty.school.dropout
Not A Toy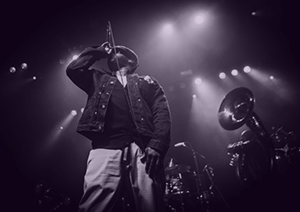 Ava Maybee